Are you looking to enhance the aesthetic appeal of your outdoor space? Look no further than stamped concrete designs. Stamped concrete is a versatile and cost-effective option that can completely transform your patio, driveway, or any other outdoor area. With its ability to mimic various materials such as stone, brick, and wood, stamped concrete offers endless possibilities for creating a stunning and unique look. In this article, we will explore some mind-blowing stamped concrete designs that will take your outdoor space to the next level.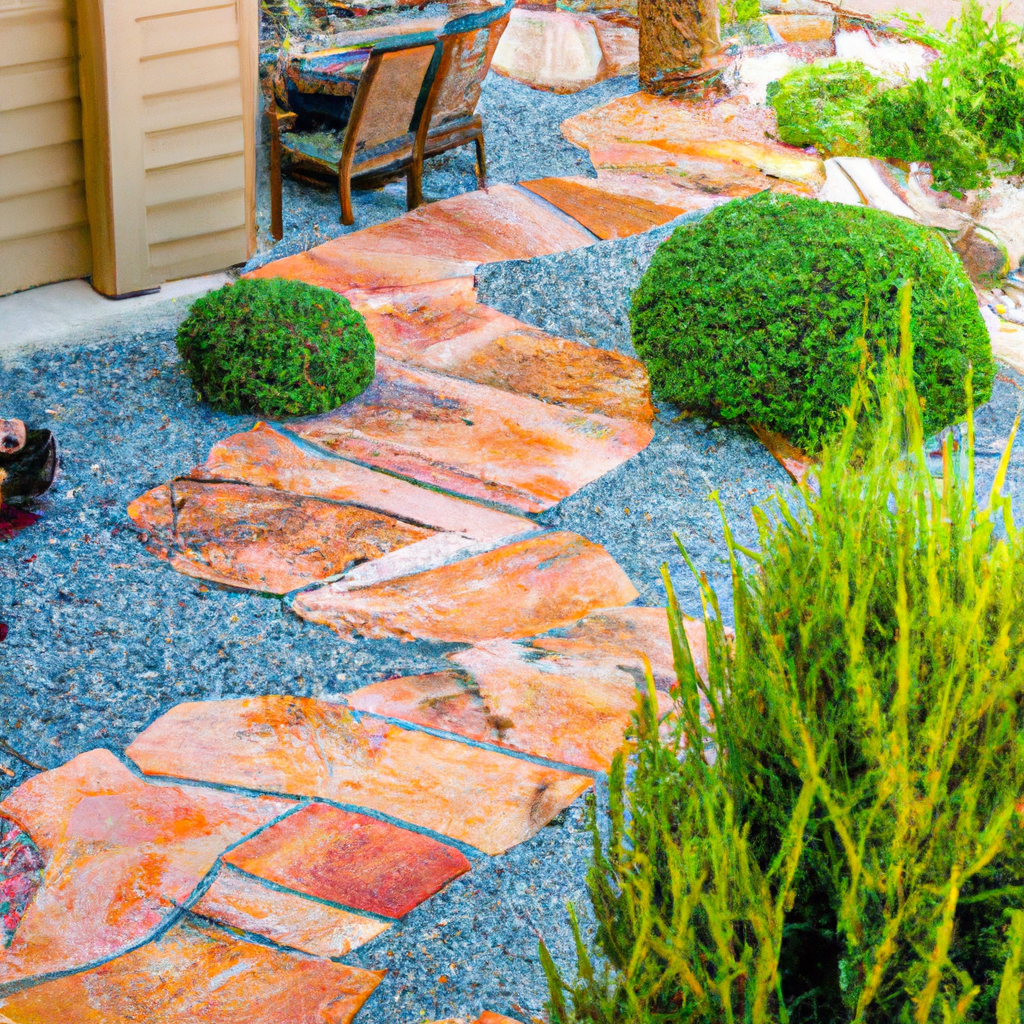 1. Stamped Concrete Patio Designs
A stamped concrete patio can be a game-changer when it comes to outdoor entertainment and relaxation. Whether you want a rustic, Mediterranean, or contemporary look, stamped concrete offers an array of design options to suit your style. You can choose from various patterns, textures, and colors to create a patio that blends seamlessly with your surroundings. From intricate tile patterns to natural stone textures, the possibilities are truly endless. With stamped concrete, you can achieve the look of expensive materials without breaking the bank.
2. Stamped Concrete Driveway Designs
Your driveway is often the first thing people notice when they arrive at your home. Why not make a lasting impression with a stunning stamped concrete driveway? With its durability and low maintenance, stamped concrete is an excellent choice for driveways. You can choose from a wide range of patterns and colors to create a driveway that complements the architectural style of your home. From cobblestone to herringbone, the design options are limitless. Additionally, stamped concrete driveways are resistant to cracks and can withstand heavy traffic, making them a practical and aesthetically pleasing choice.
3. Stamped Concrete Pool Deck Designs
If you have a pool, a stamped concrete deck can transform it into a luxurious oasis. With its ability to mimic natural stone or even wood, stamped concrete can create a stunning backdrop for your pool. You can choose from various textures, colors, and patterns to create a custom look that complements your landscape and personal style. Stamped concrete pool decks are slip-resistant, making them a safe option for both kids and adults. Moreover, they are easy to clean and maintain, ensuring that your pool area always looks pristine.
4. Stamped Concrete Walkway Designs
A well-designed walkway can add charm and functionality to your outdoor space. Stamped concrete walkways offer a cost-effective way to enhance the curb appeal of your home. From cobblestone to slate, there are numerous patterns and textures to choose from. You can also incorporate decorative borders or create a seamless transition between different outdoor areas using stamped concrete. Whether you want a formal or casual look, stamped concrete walkways can be customized to suit your preferences.
5. Stamped Concrete Garden Designs
Stamped concrete is not limited to just patios and driveways. It can also be used to create stunning garden features such as planters, retaining walls, and even outdoor fire pits. With its ability to mimic natural materials, stamped concrete can seamlessly blend with your garden landscape. You can choose from a variety of patterns and textures to create a harmonious and visually appealing outdoor space. Stamped concrete garden designs offer both functionality and aesthetics, allowing you to create a tranquil and inviting atmosphere.
6. Stamped Concrete Outdoor Kitchen Designs
If you love outdoor cooking and entertaining, a stamped concrete outdoor kitchen is a must-have addition to your outdoor space. With its durability and resistance to heat, stamped concrete is an ideal choice for countertops and flooring. You can create a custom outdoor kitchen that suits your culinary needs and personal style. From sleek and modern designs to rustic and traditional, the versatility of stamped concrete allows you to bring your dream outdoor kitchen to life.
7. Stamped Concrete Seating Area Designs
Creating a comfortable and visually appealing seating area in your outdoor space is essential for relaxation and entertaining. Stamped concrete can be used to design unique seating areas such as benches, built-in seating walls, or even a cozy outdoor fireplace. You can choose from various patterns and textures to create a seating area that complements the overall design of your outdoor space. Stamped concrete seating areas provide a durable and low-maintenance solution while adding a touch of elegance to your outdoor living area.
In conclusion, stamped concrete designs offer a plethora of options to transform your outdoor space into a breathtaking oasis. From patios and driveways to pool decks and walkways, stamped concrete can mimic the look of expensive materials while providing durability and affordability. Whether you prefer a rustic, modern, or traditional style, there is a stamped concrete design that will suit your taste. So, why settle for ordinary when you can have extraordinary? Explore the world of stamped concrete and elevate your outdoor space to new heights.